Case Studies
Please take a look at some of my recent work

Recommending Nicki Crowhurst and How2HR comes very easily to me having seen what an impact it has had on me personally as well as my team
Having lead teams for over 10 years I attended a two day leadership course apprehensively , especially as It had been something that I had fallen into rather than aspired to do
I began the course feeling completely out of by depth and realising that I had a lot of work to do to lead a team "properly" however after two days I was truly inspired and motivated to achieve great results
With further mentoring from Nicki since the leadership course , I cant explain how much of a difference it has made to me as an individual and my team who have achieved outstanding results as a result
Without the course or mentoring we would not be where we are today which is "at the top"
Key benefits
A growth in revenue for my team
A clear vision
Huge improvement in staff engagement and retention
Huge improvement in leadership skills and direction
Matt Fox – Managing Director
Fran Curtis – Director of Operations
JOANNA YOUNG – COMMERCIAL DIRECTOR
CAPTURE DESIGN AND PRINT LTD

Our business has grown considerably in the last 5 years and mastering leadership has naturally become a key element to our ongoing success. I have enlisted Nicki's help to put in place a structured programme of mentoring and support.
Firstly, I attended the two day Liberating Leadership® Programme to learn more about how to effectively manage our team. This was a really useful and insightful couple of days, helping me to focus on the following: defining a clear corporate vision, motivating our team, maximising all of our potential and establishing a consistent leadership style and clear communication.
In addition, I have been working with Nicki with some personal mentoring sessions. Establishing an Action Plan with clear and achievable objectives. Designing in house policies and tools to help us put in place strong and achievable objects.
I am not a natural people manager but with Nicki's support, I am growing in confidence and embracing this vital role within our business. I am a work in progress but am relieved that I have a supportive and dynamic consultant to bounce ideas off of and this is having a really positive impact on our business.
Key Benefits –
Devised a clear corporate vision for our business

Establish ways to unlock potential in our team

Improving staff engagement

Sharing best practice – Positive regards for our clients and each other

Developing a consistent management style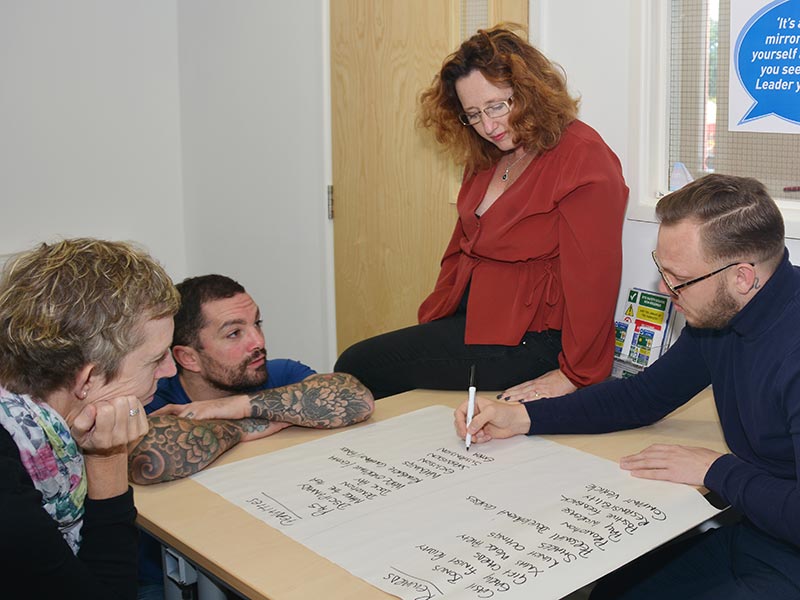 "We rise by lifting others."
– Robert Ingersoll